..makes for a dull blog :D
So today I'm taking a break from my shameless self promotion to bring you...
RASCAL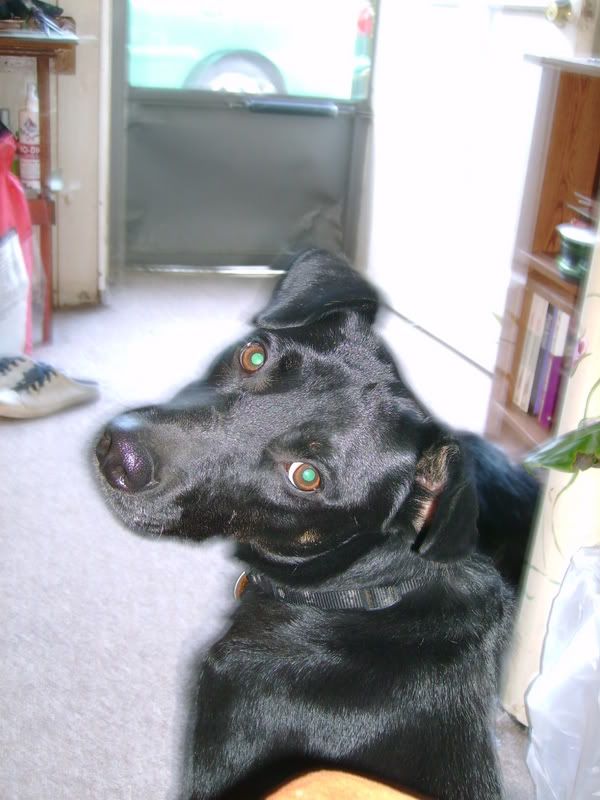 This is my dog. He just wandered into the yard one day and with a lot of food and patience I won him over. Now he lives the life of luxury. Well...sort of.
We have had a lot of rain here lately and when I came home from work the other day I found this: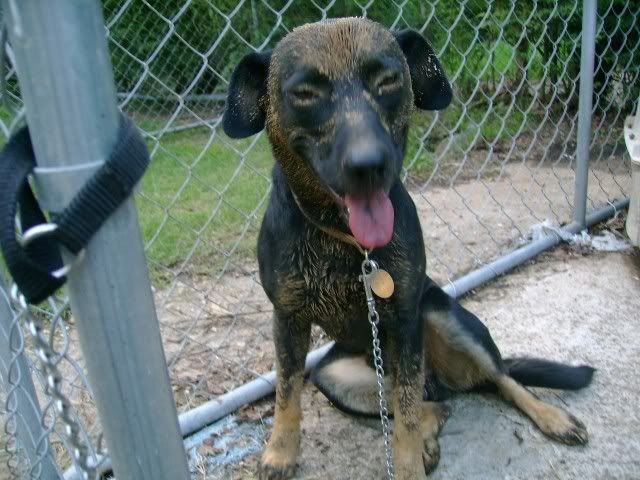 Note: He doesn't stay on a chain or in a pen all day while I'm gone. He has a HUGE fenced in yard to play in where my family can keep an eye on him. The only way to get his wiggly butt still long enough for pics was to put him on his leash :)
Now he had to work hard to get this way. Just look at the holes he had to dig to get enough standing water to play in.
(The stuff put against the edge of the fence is to thwart his previous effort of digging through into the neighbors yard to play with their pups. Temporary, it works but it sure is ugly :( )
That is a hard working dog.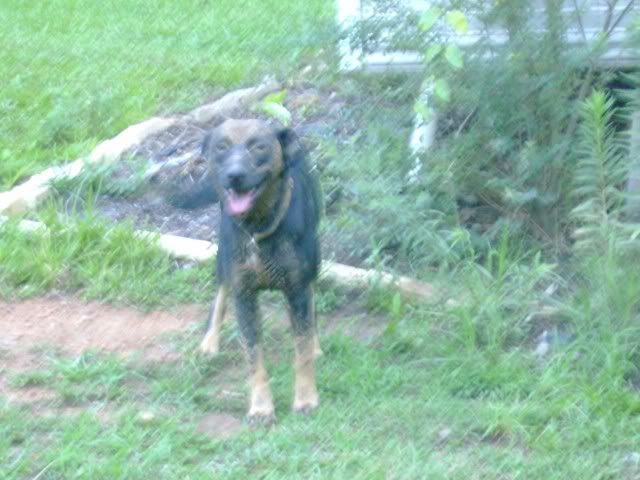 Note the pleased expression. He really seems proud of his accomplishment.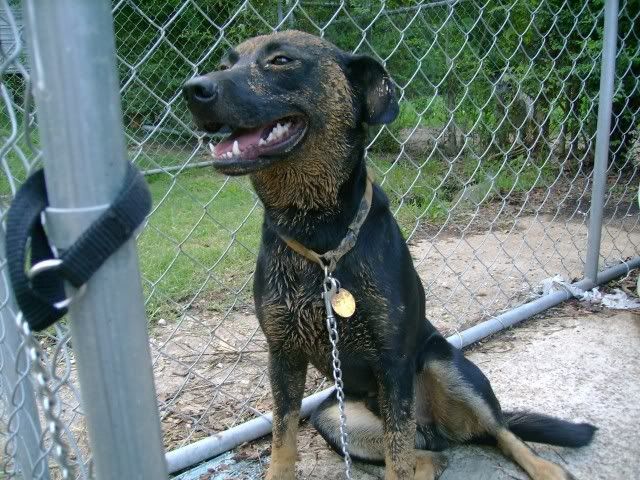 But it was bathtime and afterwards the clean and happy pup fell right to sleep in his fave spot, the middle of the living room floor LOL :)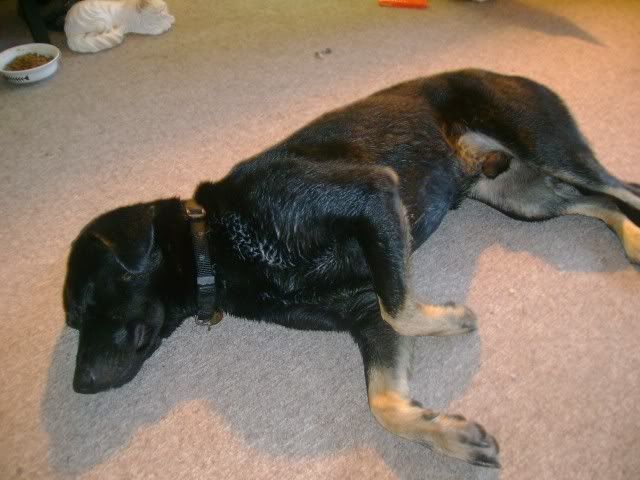 I'll update the adventures of Rascal the Hobo pup as time goes on. Til his next episode keep smiling cause Rascal sure will!